When your world is changing fast, you need to be one step ahead.  kbb Birmingham 2018, the UK's unrivalled kitchen and bathroom experience and show organiser UBM have promised an event that will highlight forthcoming trends and challenges facing the UK KBB industry as identified by partner AMA Research
The show, which runs from March 4-7, has been billed as "the biggest yet" and it will present a host of new features, practical conference content and the latest launches from some 400 suppliers.
kbb Birmingham 2018 is in the hopers that it can continue to provide the innovation, inspiration and insight the ebb industry needs to help your kbb business grow in a world of change by  focusing on:
Evolving customer behaviours alter the meaning of lifestyle design Future or fad?
Smart technologies create new possibilities
Disruption changes the construction landscape, heralding new design opportunities
UK consumers demand higher-quality products and materials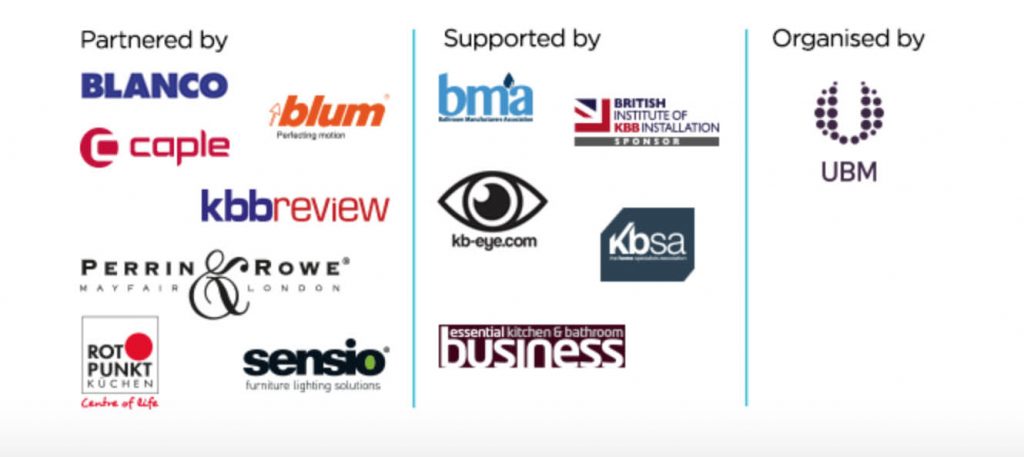 KBB Birmingham is organised by UBM Built Environment, the UK's leading B2B information provider serving both the construction and commercial property communities. Its leading brands include Barbour AB, Building, Building Design, BSEC, Decorex International, Ecobuild, interiors UK, Property Week and The Sleep Event. With a team of over 300 based in London, Ascot, Chester and Abu Dhabi – plus links with UBM operations from Sao Paulo to Shanghai – UBM Built Environment has revenues of £30m+ and a proven track record of delivering high-quality products and services for customers, led by award-winning commercial leaders and editors.
UBM Built Environment is part of UBM plc – the global leader in business-to-business information and services – serving 70 professional communities in 40 countries.
The Kitchens Kitchens news team will be at kbb Birmingham 2018 and are looking forward to this fantastic kitchen, bedroom and bathroom event and all the latest it has to offer.