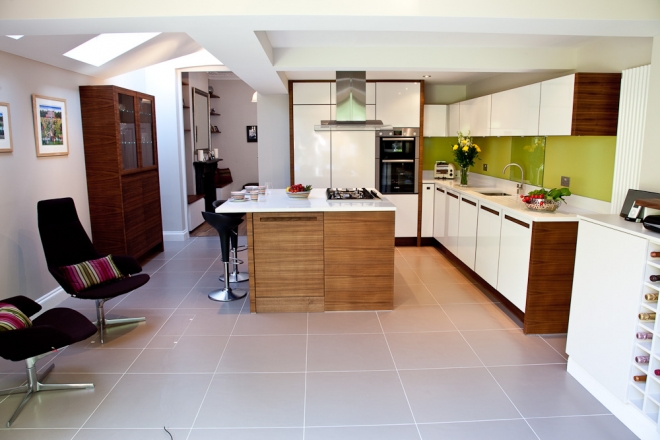 Your kitchen should be perfect for you as Sola Kitchens claim and whichever is your style of kitchen, be it traditional Shaker, classic Swedish or Scandinavian minimalist, Sola Kitchens claim that they can create perfect designer kitchens for each one of their customers
The UK kitchen market has some clearly defined segments with flat-pack kitchens, then assembled flat-pack (eg Wren and Bettaliving) through to brands suc h as Burbridge kitchens and Second Nature, who are considered mid level, and beyond these to the German kitchen brands like Nobilia, Hacker and Nolte, through to the superior brands of Harvey Jones, Plain English and Clive Christian on the timber bespoke kitchen side, and the likes of Poggenpohl where prices for both start at around £40-50,000 and upwards.
So, whilst researching what other bespoke kitchen brands were available to UK customers, perhaps not wanting to splash out £50,000, we found Sola Bespoke Swedish Interiors, and we remembered back to a Beautiful Kitchens piece in late 2012 where there was a bespoke kitchen where the kitchen furniture was £15,000.
Each Sola kitchen is uniquely designed and individually built, but they are all made to the same exacting standards, with the same attention to detail and as Sola specialises in beautiful, bespoke, superbly designed, kitchens and home interiors from sustainable forests you can be sure that your kitchen does cost the Earth, literally.
Sola Kitchens claim that Swedish kitchens are built to last, and most Swedes only buy one new kitchen in their entire life, meaning that the average lifespan of a Swedish kitchen is some 18-20 years, compared to 5-7 years in the UK.
Sola Kitchens have a London showroom, and the website is at solakitchens.com but to request a catalogue, click here.
Whilst there isn't any immediately apparent information on whether Sola are available for consumers other than those looking for `kitchens London` their SW6 showroom in Fulham does offer an intial free consultation but like many kitchen firms are now starting to do, Sola charge a `drawing fee` prior to the final commissioning of the kitchens. Sola state "a £1000 drawing fee is required. This also enables you to take all the plans and drawings with you."