Houzz, the leading platform for showcasing ​home remodeling and design projects recently surveyed some 2,400 U.S. homeowners who are in the midst of; planning to start, or have recently completed a kitchen renovation project to uncover the most prominent trends in kitchen design for 2016, which will no doubt serve as inspiration to UK homeowners.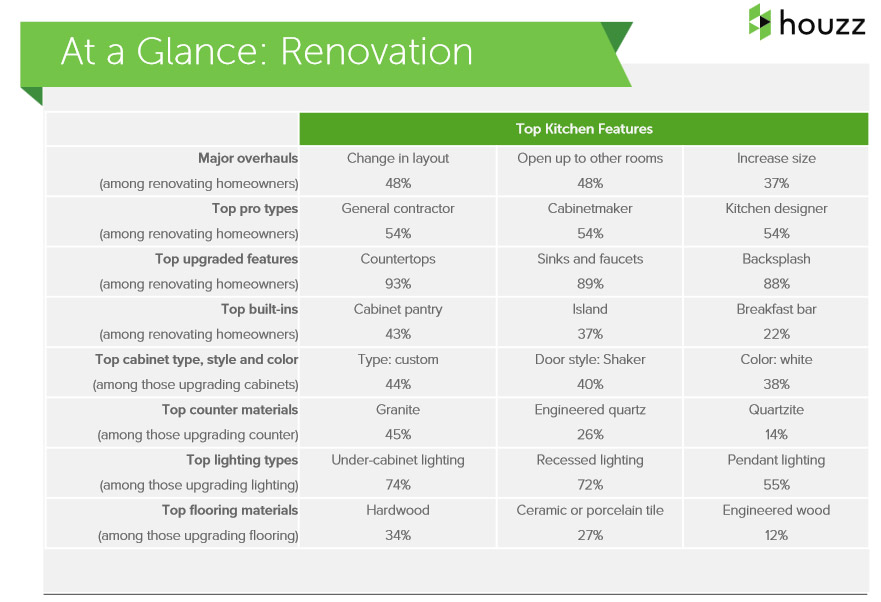 The results show that today's kitchens have evolved beyond a space for preparing meals. Whether they're cooking, entertaining, socializing, or reading, and that nearly two-thirds (60%) of homeowners are spending more than three hours a day in their kitchens.
The majority of homeowners are removing the barriers between their kitchens and the rest of the home thus creating what Houzz has coined the "super kitchen", or an all-in-one, multi-purpose hub so to speak. Nearly half of the respondents (48%) are making their kitchens more open to the home's other living spaces, and one in five respondents claim to be updating their kitchens and that they are being renovated to become more open to the outdoors as part of the update.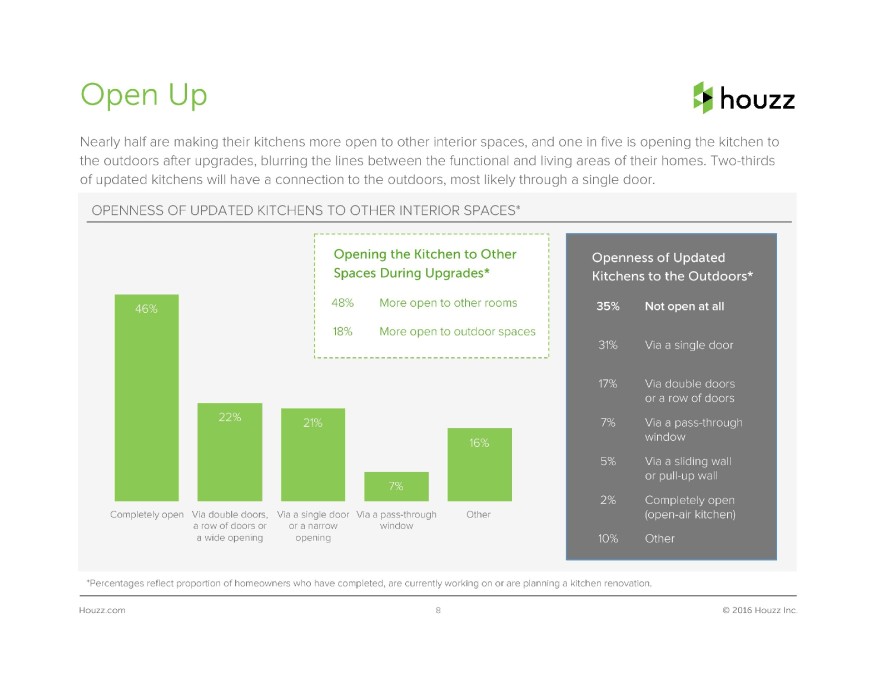 As nearly two-thirds of homeowner respondents spent more than three hours a day in their kitchen (60%), and of these, 32% said they used their kitchen space for working in, it supports the ever growing trend for open living spaces. 54% of homeowner respondents renovating their kitchens are doing so in order to open them out into other living areas.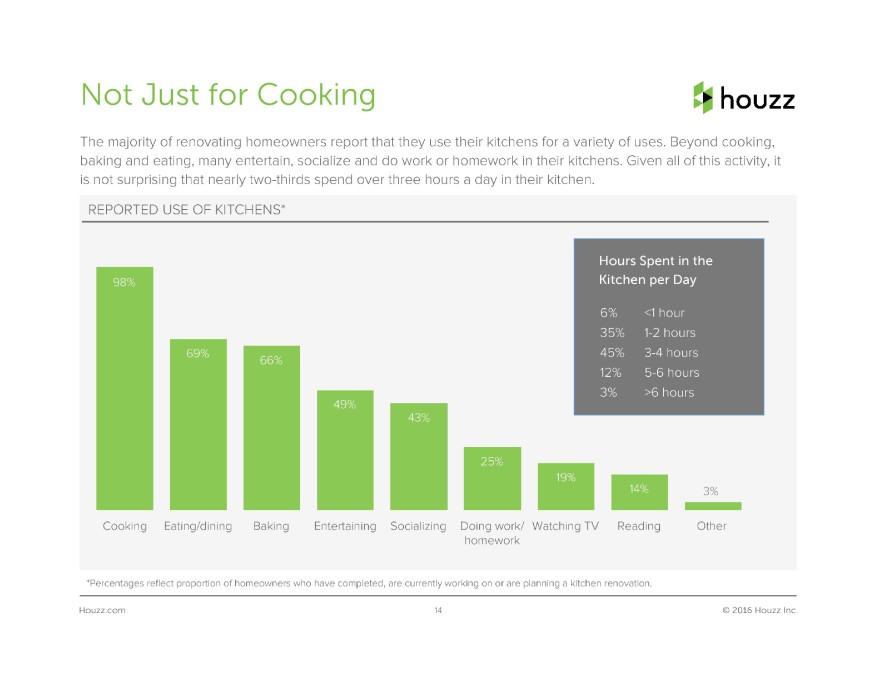 "The modern 'super kitchen' supports family, friends and work and does it in style.." said Nino Sitchinava, principal economist at Houzz, "…Our findings show that homeowners expect kitchen renovations to go far beyond improving flow, storage or aesthetics. The 'super kitchen' has literally become a living room, family room and dining room, with finishes, layouts and décor that challenge us to define where the kitchen ends and the rest of the home begins."