Having seen the ramping up of Schuller over the last couple of years and the fact it now puts out more than 2000 kitchens a week from Germany, it was perhaps inevitable that they would focus their UK branding and marketing at KBB Birmingham but whilst both the Schuller brand and InHouse (its PR division) had a presence, the premium next125 standalone brand from Schuller was certainly an eye catcher.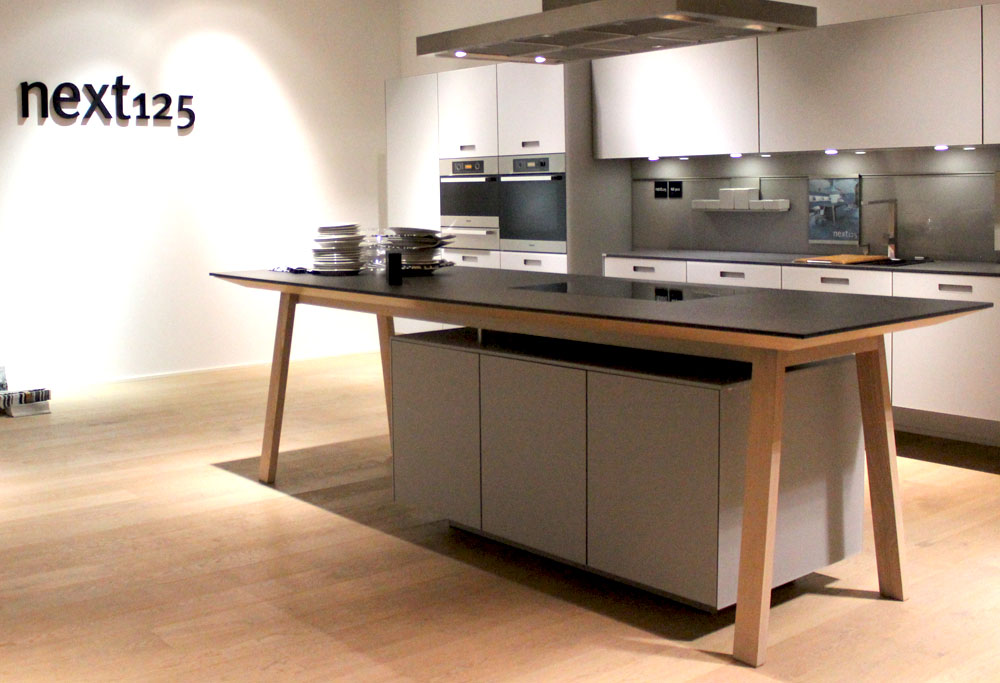 In German kitchens, there are the high end brands like Poggenpohl, the mid level brands like Nobilia and then there are a couple, like Hacker and Schuller that seem to offer a gateway for mid level price points that offer elements of premium brand kitchens. Like Hacker with its System Art collection, Schuller has next125 which on first glance is very very impressive.
Aside from the design aspects, and the award winning features, including innovative new handles, sliding doors, and cabinet formats, the next125 range is the perfect example of someone who wants a premium German kitchen, but a price point closer to Hacker than Poggenpohl.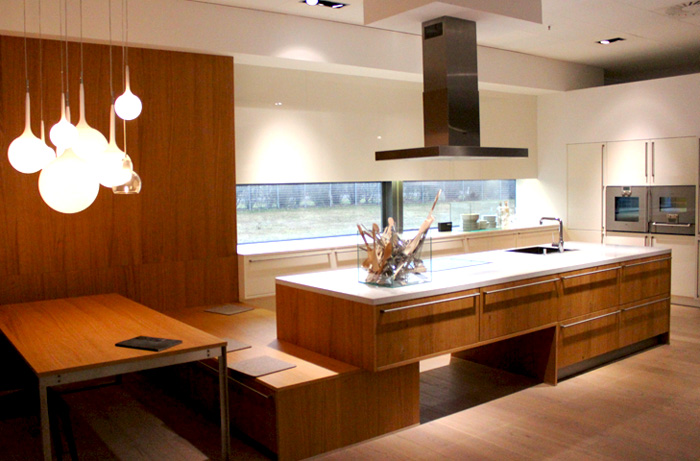 For any industry there are customers who have the money to buy premium, then there are those that are a little price sensitive (where Hacker etc come in) and then there are those that cant afford German 'made' kitchens and instead opt for German 'looking' kitchens which are invariably Chinese made flat-pack.
Know you market and stick to it
Many think that Nobilia lost some of its appeal by aligning with Homebase but with brands like Hacker and Schuller, they know their target market and stay true to that so whilst Schuller is perhaps playing a shrewd move in the next125 range, it needs to learn a lesson from PWS who tried it with Metris and then removed the exclusivity factor and doing so lost its appeal. You can push a brand a little higher but you have to stay faithful to the exercise as the minute you cheapen your brand, you will lose your core customer base.
As the Germans seem to plan 10 years in advance with new ranges and (with German business models) have the cash resources to back their ideas and give them time, over their counterpart UK firms, who need to borrow to fund new ideas instead, it will be interesting to see how the next125 brand develops.