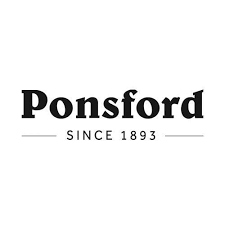 To improve your customer 'buy in' and gain more customers with a better kitchen showroom design, Angus Ponsford talks about 4 tips to improve your Kbb showroom.
Angus Ponsford is the director at Ponsford Ltd, an independent, family-run furniture retailer that boasts a huge selection to suit every style and budget.
Angus says that when it comes to the retail side of interior design, nothing sells design concepts better than visual examples of particular styles and expertise, making a considered and tactical showroom a vital weapon in any trade professional's arsenal.
That's why today, we're offering up a number of essential design elements that are key to curating showroom displays that demand attention, boost product appeal and, subsequently, drive customer buy-in.
Consider your layout
A considered layout is the first thing that's going to catch a customer's eye, so ensuring a striking initial aesthetic through your layout is key. There are plenty of options available, particularly when it comes to contemporary kitchen trends – from L-shaped to U-shaped, linear gallery to island, so vary your designs to ensure there's something to appeal to every customer.
Be sure to consider your space in terms of zones, having defined areas such as dining and cooking in allocated spaces to help customers visualise particular styles and layouts in their own home. Ensure consistency through harmonious use of cabinetry and materials for seamless transitions that further aid the customer in picturing how this design could be implemented in their own home.
Add an aspect of real life
Adding some lifestyle appeal to your showroom design will greatly assist you in maximising the appeal of your designs to your customers by adding an aspect of real life functionality to them which will really help you attain a better kitchen showroom design.
An effective way of achieving this is through the use of movable furniture that not only naturally breaks up respective zones, but expands the room and its uses. From contemporary bar stools to classic occasional tables, implementing movable furniture will help your customers envision how your design is not just stylish, but practical too.
What's more, since these pieces can constantly be moved and swapped, your showroom interiors can be adapted seasonally to demonstrate the versatility of your design, keeping them selling for longer.
Layer with small details
Layering and introducing texture is an important interior technique to emphasise the proportions of a space and keep it feeling unified – after all, this is a crucial aspect of aesthetics that will greatly assist product appeal.
From flooring choices that seamlessly complement the rest of the design to more subtle additions such as artwork and floral features that make your showroom design look like a home away from home, it's all about appealing to the customer by demonstrating the versatility and interior capability of your showroom designs.
Keep it on-trend
As an interior retailer, you want to ensure you're keeping up with all the latest trends. As such, ensure you're showcasing your designs in line with the latest popular interior approaches, from industrial to Scandi-styling.
Furthermore, ensure you're also keeping up with all the latest colour trends, advertising the variety available across your ranges. For example, if you have a kitchen cabinet that comes in a multitude of colours, show samples of all the colours available alongside the displayed showroom model. Demonstrating this versatility will not only ensure you reach a wider customer base, but also shows that you're up-to-date with all the industry trends.
Having a well-considered showroom design can make all the difference to the sales of your kitchen designs, so be sure to follow these four tips to ensure you appeal to a broad customer base from season to season.
Suppliers of quality furniture & furnishings for 125 years
At Ponsford, we strongly believe that happiness in the home starts with a snuggle on the sofa and laughter around your dining room table. Our journey from the very beginning in 1893 in our home town of Sheffield, Yorkshire has seen us build an enviable reputation for unbeatable customer care and interior expertise, and led us to curate an exquisite range of over 30,000 pieces of luxury furniture that can make a dramatic design statement and form the heart of any home.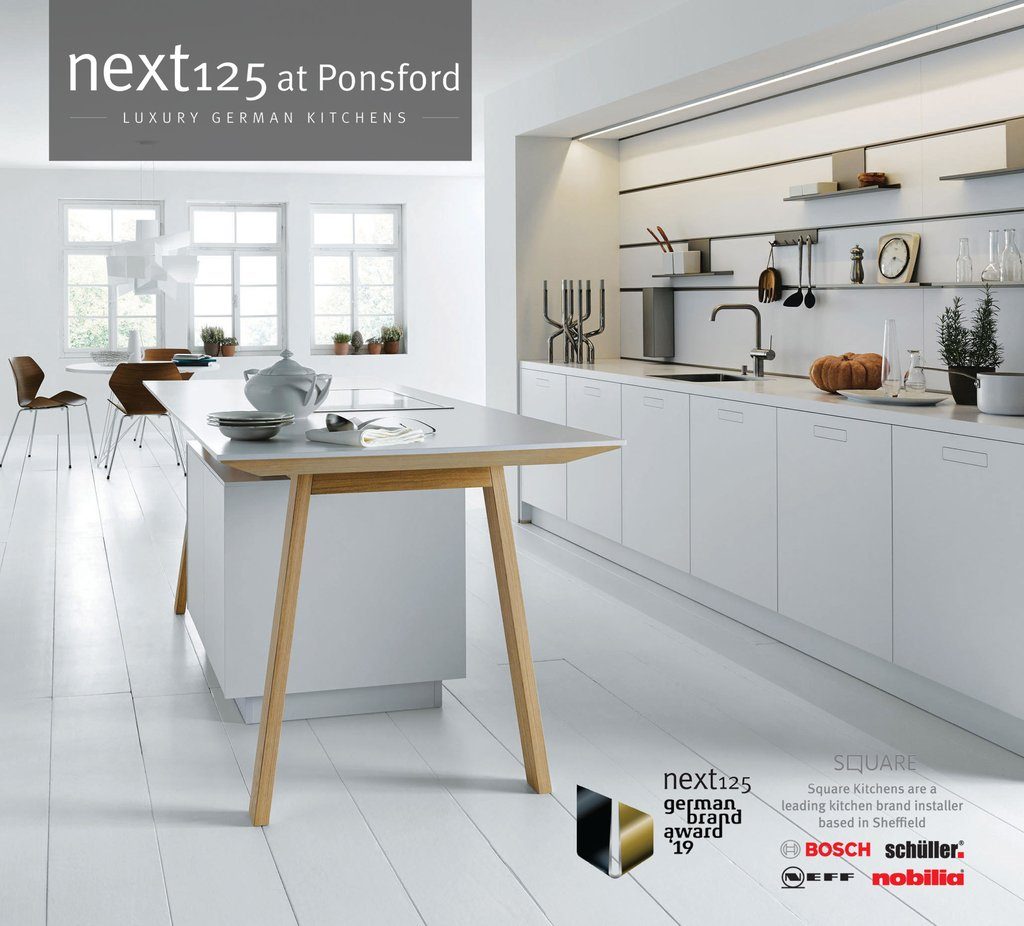 On Saturday, 26th October Ponsford will be showcasing Next125 Luxury German Kitchens in their Showroom on the top floor of the Studio building.
Next 125 at Ponsford – LUXURY GERMAN KITCHENS BY SQUARE
Come and discover a new concept in kitchens.
Progressive and timeless.
Modern today, still visionary tomorrow.