Creating a stylish kitchen doesn't have to cost a fortune. Eamon Donnelly, managing director at Kitchen Stori, explains what to look for
1) Save money by opting for a laminate worktop rather than natural materials such as wood or granite. The latest laminates are excellent quality and come in a variety of colours and textures.
2) White kitchens are a good option as this is a classic colour that stands the test of time and is easily updated with vibrant accessories.
3) Freestanding appliances are cheaper than integrated ones and come in wider ranges. Buy the best you can afford and go for energy-efficient appliances as they'll save money in the long run.
4) Curved units, more usually associated with expensive kitchens, are filtering through to budget ranges. Use them to create a designer look.
5) High-gloss doors can be hard wearing, but poorly made ones will de-laminate, or peel, over time. Look for unit doors which are over-lacquered, like the ones in Kitchen Stori's Astro range – they are very durable.Our Customer Promise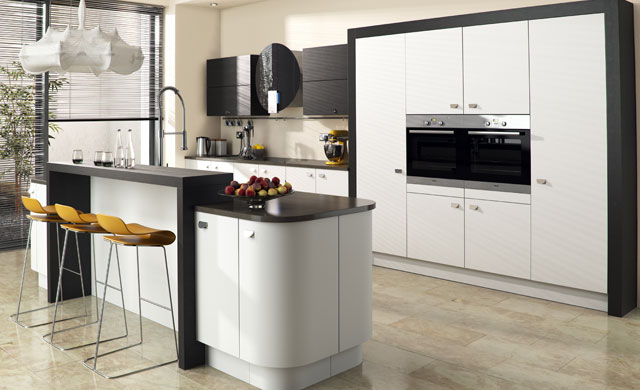 Kitchen Stori is committed to delivering market leading products and our customer promise ensures we are always striving to meet your expectations. With over 14 years experience in the kitchen market, we offer customers the confidence that our products are rigorously tested to meet stringent quality standards along the production and distribution chain.
Kitchen Stori produce a wide range of kitchens covering the classic, contemporary and painted or stained door and whilst they offer some tradition styles, the majority of their kitchens could be classed as the more contemporary style of modern kitchens, including High Gloss Kitchens, and Ultra High Gloss, Shaker Style Kitchens,

Available at some 100 retailers throughout the UK