Dyson, the well known innovative UK firm has said that Samsung's Motion Sync vacuum cleaner uses technology found in two Dyson appliances, namely the DC37 and DC39 respectively and press reports indicate that Dyson is now suing Samsung Electronics over claims that the South Korean company has "ripped off" Dyson's vacuum cleaner technology.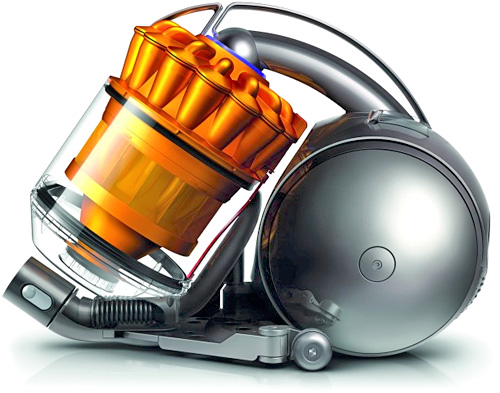 (Model Shown above: Dyson DC37)
The British engineering company, which has also pioneered "Blade" hand dryers and fans, (but is better known for its brand of vacuum cleaners) has accused Samsung of copying its technology in respect of the steering system on its latest vacuum cleaner. Dyson alleges that Samsung's Motion Sync vacuum cleaner uses technology found in the two aforementioned Dyson appliances, (namely the DC37 and DC39), which have been on the market for some two years now.
Sir James Dyson previously commented; "This looks like a cynical rip-off by the giant Korean company Samsung. Although they are copying Dyson's patented technology, their machine is not the same. Samsung has many patent lawyers so I find it hard not to believe that this is a deliberate or utterly reckless infringement of our patent."
Samsung has dismissed the claims as "groundless" but Dyson and Sir James are now reported to have launched proceedings in the high court in recent days
"We have been forced to issue proceedings in the English high court, but I would much rather invest in research to develop new technology than have to sue," said Sir James Dyson whom has the protection of a patent on "a cleaning appliance with a steering mechanism" and he claims that its invention makes vacuum cleaners easier to manoeuvre around furniture and less likely to topple over.
Dyson holds some 3,000 patents and has been fiercely protective of its kraft and technology. So much so that Dyson and Apple are one of a few firms that can influence China (noted for its lack stance on Intellectual Property protection) into acting against its nations frequent IP and copyright abuses.
Dyson challenged Chinese-owned Vax over the appearance of a product that Dyson felt looked similar to Dyson's DC02 cleaner and in 2011, Dyson warned the Chinese government that it risked being expelled from the World Trade Organisation (WTO) over copyright breaches including rip-offs of his inventions.