Whilst the UK weather is the text book definition of unpredictable, with warm(ish) sunny days and cold wintery ones sometimes after one another, those colour masters over at Dulux have released their 2013 Autumn paint colours which they hope, will reflect the moods of this up and coming Autumn and reflect them well in our colour options.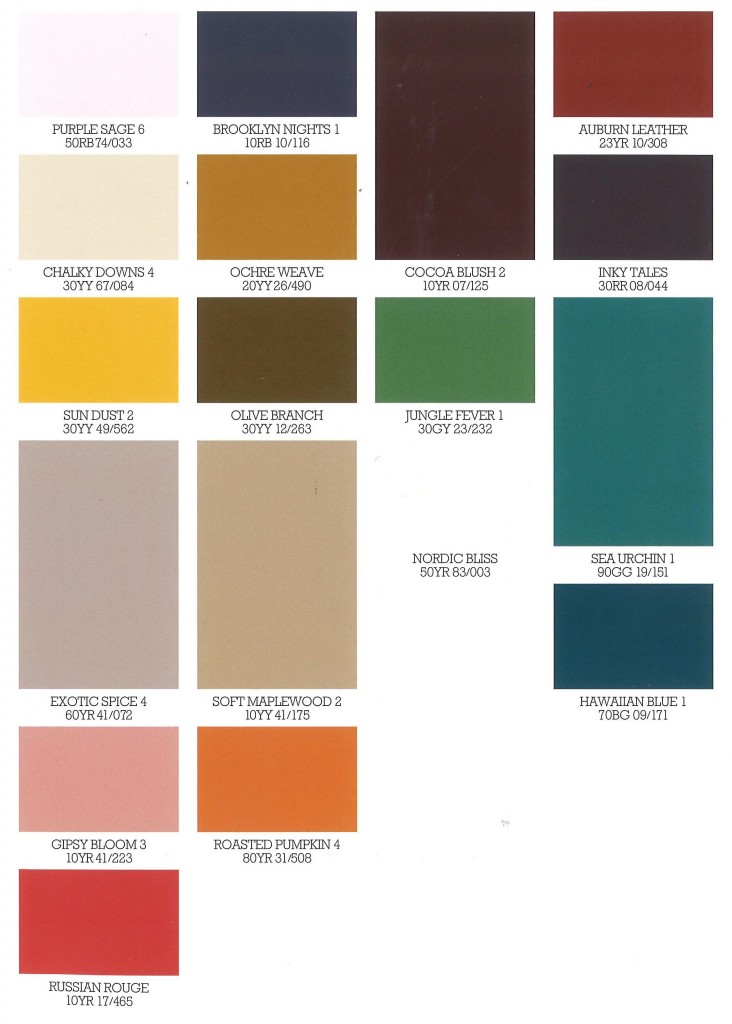 From a pinky light With Purple Sage, through a pastel called Chalky Downs, to the deep blue of Brooklyn Nights, there is a wide range and perhaps with a hope of an Indian Summer, the warm Sun Dust 2 offers some respite to the cooler shades.
Introducing Urban Folk, taking inspiration from the patterns and traditions of folk art. Although the motifs differ widely around the world, there is a common sense of warmth and community which is captured by their simple designs and rich colours.
The Bespoke Kitchens Specialist Designer Kitchen Furniture of Manchester, MD Jordan Green spoke about this Autumns Dulux colours.
"Colour choices are so much more accessible now and they allow a lot more freedom of expression in the home. Whilst the UK kitchen market was dominated by German white gloss handle-less imports several years ago, even the Germans (not famed for their extroverted nature) are introducing more colour."
Green added; "However, the colours that the likes of Nobilia and Schuller are using are more decorative storage solutions in bright green, red and yellow, but crucially they are still only offering a handful of colour choices in their door ranges."
Green is quick to point out that the UK kitchen manufacturing has taken the game to the Germans now in that whilst some people will always buy German, be it cars or kitchens, the industry is largely dictated to not by those who stick to the same brand, but by those that want something more on trend, or emerging into a trend and his bespoke kitchens, in literally any colour, or just the type of kitchen furniture that many people are coming round to.
"Looking at the colour choices in the latest Dulux Autumn range you can see that the only typically UK Autumn shades are perhaps the Olive Branch and Auburn Leather, with the other shades reflecting what Dulux thinks will influence our homes, such as the winter sun holiday, the build up to Christmas or TV viewing habits."
Mr Green`s Designer Kitchen Furniture is a Manchester based bespoke kitchen manufacturer able to produce what it calls "truly bespoke kitchens" where their customers can have their kitchens in "Any Style, Any Size and Any Colour".
See www.designerkitchenfurniture.com for more details
Finishing Green addded; "Our kitchens are available in any colour of our customers` choosing and although we have a Colour Palette of over 6000 colours from the likes of Fired Earth, Farrow and Ball and Dulux, we can also Colour Match any colour that we are given a sample of allowing for greater use of colour in our home interiors projects."