Cinder Craze Urban Crush Silestone work-surface from Cosentino is a delightful new urban inspired hybrid mineral surface used for kitchen worktops plus many other architecture and design projects.
It is a modern reinterpretation of black sandstone. It combines grain and dark accents with white shell veins . This tone will perfectly match natural materials, textures as well as bold contrasting colours.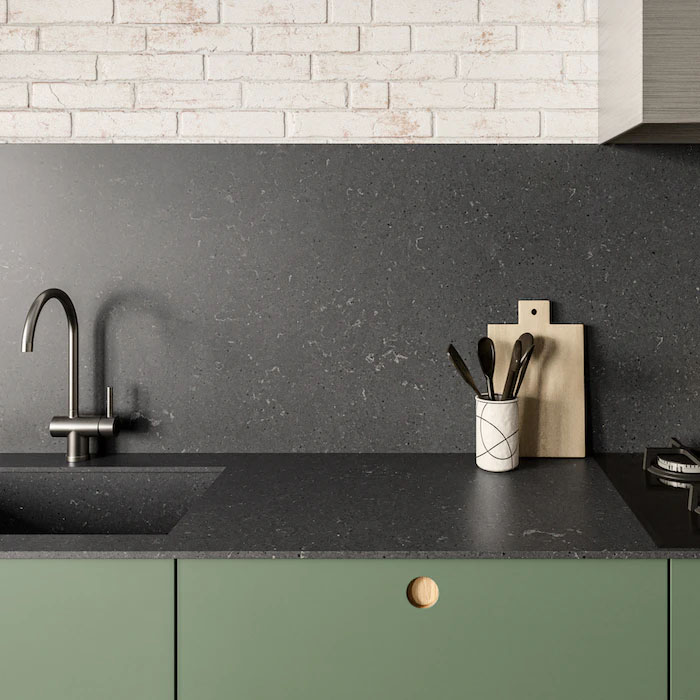 Available in thickness from 12mm, 20mm and up to 30mm this reduced silica Hybriq+ worktop retails for approx £300 per sq/m and can be cut into slabs measuring up to 327 x 159 cm.
Why Silestone?
Silestone is a hybrid surface of minerals and recycled materials which can bring colour and texture to your space. Thanks to its exclusive and innovative HybriQ + technology, maintenance is minimal and high resistance to stains and scratches is guaranteed.
Other Urban Crush Colours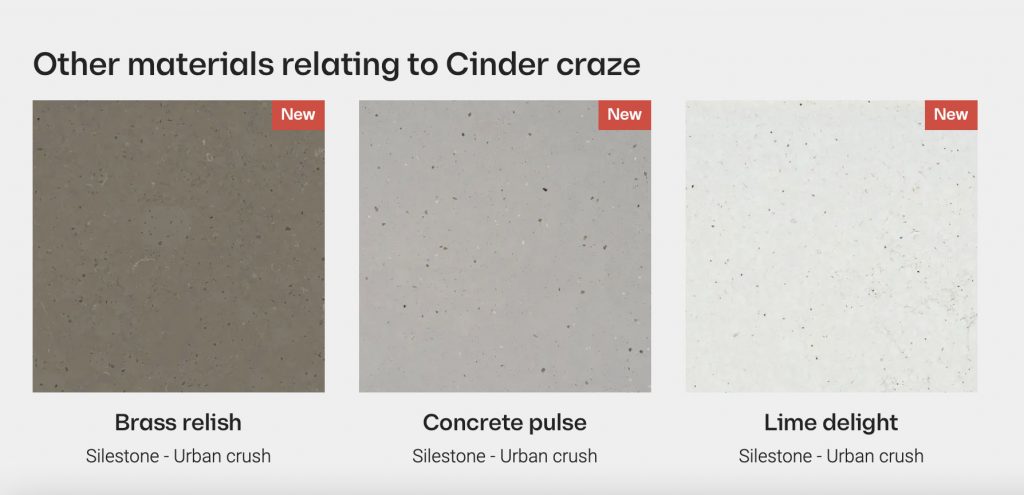 Silestone Urban Crush is a great worktop. High performance, Scratch, stain and impact resistant and with 4 fantastic colours to choice from, influenced with earthy and urban tones, your next home improvement project could do a lot worse than this fantastic range of work-surfaces.
A New Way to Do Kitchen Islands?
German kitchens brand Next125 have been working with alternative format kitchen islands for years and are well known for their free-standing islands but with the promo photos from Cosentino, what really caught our eye was the kitchen island that the Cinder Craze Urban Crush Silestone work-surface was atop.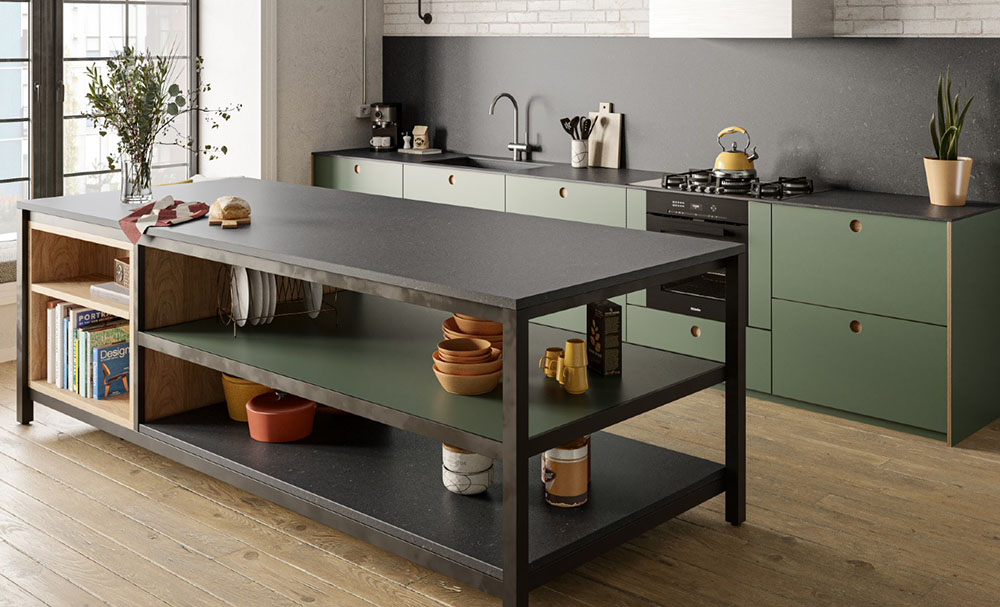 This minimalist kitchen island using the Cinder Craze worktop with its open shelf storage, bookcase ends for recipe books and a large unobstructed countertop is a perfect workhorse for a busy kitchen.
There is a tendency in a lot of kitchen island designs to cram in as much as possible. But adding an induction hob, sink, overhead extractor, bench seating and underneath the counter, the ubiquitous wine cooler and over-sized drawers only achieves clutter.
This design is simple and draws influences from the work benches you might see in a cooking class. A perfect, oversized food prep zone and no plumbing, electrics or extraction to worry about so its also a very cheap solution for a kitchen island.
Sometimes, it isnt the kitchen designers that offer some great kitchen design ideas, but those working in the supply chain and whomever designer this for Cosentino did a great job of showing that sometimes, less is more....