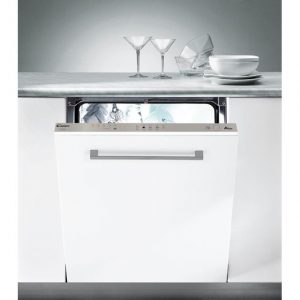 Candy's CDI 2L952-80 fully-integrated slimline dishwasher has been awarded a Which? Best Buy, receiving a four out of five from the consumer group for its cleaning capabilities.
According to Candy, the dishwasher "demonstrated superb cleaning and drying capabilities". It also achieved five stars for drying plates and cutlery, as well as for its energy use on its eco programme.
"For our dishwasher to receive Which? Best Buy status is an important achievement for us, as producing high-quality and easy-to-use products, with an Italian touch, has been at the heart of the Hoover Candy Group since its inception," said Hoover Candy UK built-in product manager Daniel Dewey.
"We strive to meet the needs of consumers and to open the door to a new, creative way of domestic appliances, so we're really pleased to have been recognised in this way from a consumer champion," he added.
Which? has been championing the cause for consumers since 1957, asking probing questions of businesses and manufacturers, and pursuing the answers that us consumers demand. Which? are completely independent and have more than 1.5m members and supporters, making it the largest independent consumer body in the UK.
Of the CDI 2L952-80 Which?  commented that it is a slimline, integrated dishwasher from Candy, "that will fit into a 45cm gap in your kitchen units. There's room for nine place settings, and its adjustable prongs will accommodate bulky pots as required".
Wine drinkers will find they need to wash their glasses by hand, as there isn't quite enough headroom to stand 20cm wine glasses in the upper rack, let alone anything taller and Which? also stated that this model is noisier than most dishwashers, which could be worth bearing in mind if you have an open-plan living space.
The pro's outweigh the con's though and Which? gave this a Best Buy status
Candy, part of the Candy Group is the large (private Italian) international brand that offers a comprehensive range of practical, freestanding and built-in appliances. In 2013 the Candy Group completed the acquisition of the Baumatic brand in the UK and it acquired Hoover UK/Europe when this part of the Hoover brand split from Hoover U.S. in 1993.