Coventry-based kitchen manufacturer Burbidge has launched two new brochures in response to customer feedback: one to showcase its latest launches alongside its existing classic and contemporary ranges, and a separate brochure featuring its painted collection.
Described by the company as 'a must-have sales tool for any retailer', the 152-page Complete brochure for 2014 incorporates kitchen styles from classic to contemporary, plus storage solutions, handles and knob options. It concludes with a look at the company's recently launched The Kitchen Furniture Company.
Managing director Ben Burbidge said: "Each year, we spend a lot of time and resource in developing our new ranges, to ensure they remain firmly at the fashion forefront while retaining our inherent values for innovation and quality.
"As such, it is vital that our literature effectively captures the craftsmanship and design detail that goes into each range. More so, in response to customer feedback, we have also launched a separate brochure to showcase the full scope of possibilities we can offer in terms of colour, which offers a distinctive USP. With more ranges and colourways than ever before, this will come as a great selling tool for our retailers around the country."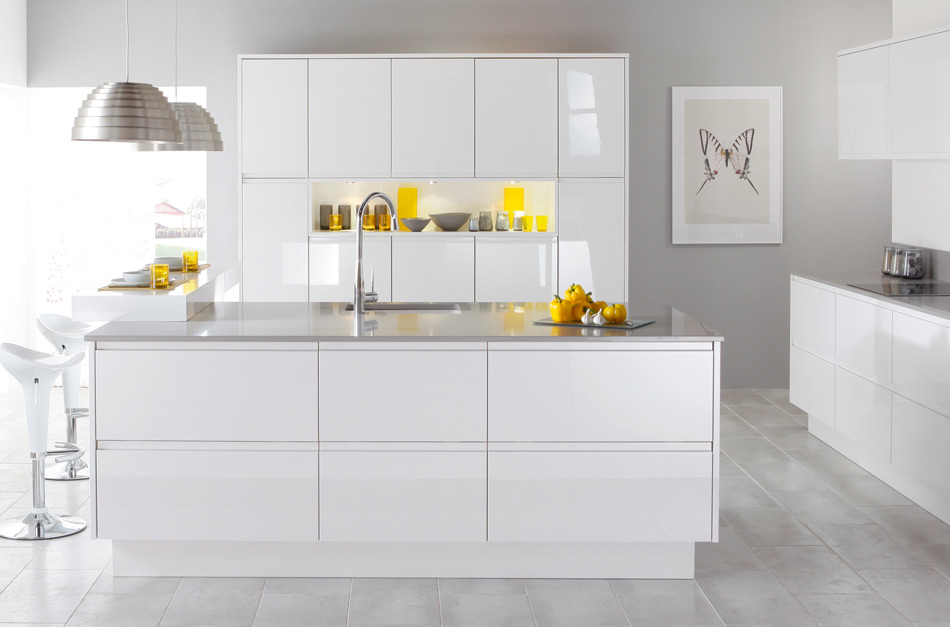 Kitchen & Bathroom Journal February 2014
In other Burbidge news, the UK brand was also featured in an article showcasing British manufacturers.
Established in Coventry in 1867 the company was originally a manufacturer of wood turned sports equipment, evolving into one of the leading manufacturers of kitchens doors and accessories.
The Managing Director, Ben Burbidge, is quoted saying "Times are changing. While previously there was a big demand for imported goods, today 'Made in Britain' is extremely fashionable as consumers seek to support UK businesses whilst also recognising that British manufacturing is a very positive indicator of quality"
Their English made kitchens feature the best-selling handle less range in Malmö (pictured above) which has recently been extended in keeping with customer demand to include a sumptuous new Matt lacquered finish which is available in two classic and contemporary shades.