Kitchen remodelling firm LWK London Kitchens is to be wound up, with the company's director Graeme Wilson blaming "Brexit uncertainty" for its financial difficulties.
Administrators concluded that the firm, which specialises in German kitchens and has showrooms in Canary Wharf and Marble Arch, could not be salvaged, "as a result of its liabilities, the lack of working capital and the rejection of a recently proposed CVA".
"On current information, the Administrators anticipate that the duration of the Administration will exceed 12 months. Following that extended period, the Company will either be dissolved or be placed into creditors' voluntary liquidation."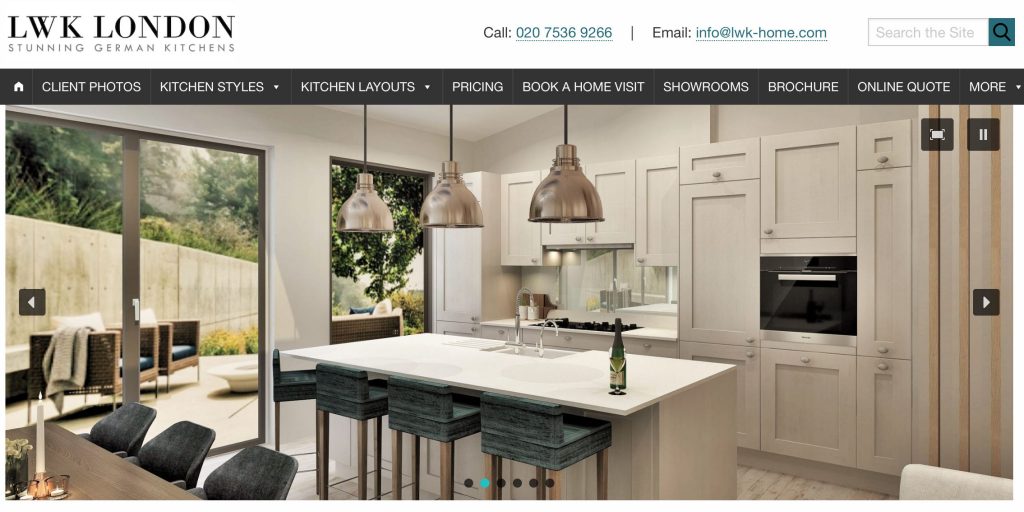 The Administrators report also adds that it is "anticipated" that the business may have enough assets to enable a distribution to be made to unsecured creditors, although it is not yet possible to estimate the level of, or timing of any such payout.
According to the Administrators report, Wilson attributed the company's financial difficulties to "'Brexit' uncertainty", specifically increased costs from suppliers in the EU, a slump in the London housing market and an increase in expenditure on a subsidiary company in South Africa.
Creditors had previously approved a CVA proposal in 2011, but rejected a proposal for a second at a virtual meeting on 15 August – prompting Wilson to call in administrators. LWK then appointed administrators on 27 September under its registered name Morray 578 Ltd, according to its filing with Companies House.
The same day, the firm's business and assets were purchased in a pre-packaged deal by LWK Interiors Ltd. Robert Wilson, Graeme Wilson's father, is one of the purchasing firm's two directors. The deal also includes the employment contracts of LWK London Kitchens' staff.
Brexit Uncertainty?
Whilst Brexit has been used as an excuse for two years and with Dominic Raab, the Brexit secretary recently clashing with British business leaders after he warned them to stop using Brexit as an "easy" excuse for poor company results, it is hard not to believe that some businesses will genuinely be affected by Brexit.genuinely be affected by Brexit.
Whether retailer, LWK Kitchens is a genuine victim of Brexit or not, it is entirely conceivable that big ticket retailers such as those selling luxury German kitchens will be very exposed to something in the economy that is simultaneously slowing the London property market and causing hesitance amongst homebuyers, (uncertain of their jobs and household finances) in proceeding with a high value purchases. Furthermore that such purchases are made in Germany and its supply thereof maybe affected by Brexit, either directly through price rises and tariffs or indirectly through supplying companies such as LWK Kitchens going out of business and homeowners not wanting to take the risk it is likely that Brexit will feature in the demise of some such retailers.
Kitchens Kitchens spoke with some UK German kitchen retailers for some background research for this post and several (both in London and outside London) had reported a marked drop in customer interest, in terms of footfall, website and phone enquiries and brochure requests and we asked UK search marketing consultant edible marketing to confirm the search engine data for luxury German kitchens and related searches.
Marketing Consultant Lee Oakley says that "aside from seasonal spikes Google keyword searches for a number of german kitchen brands has seen a marked decline in the last two years with some 50% less interest"
Whilst Mr Raab may have said that "All I am just gently saying is that it's rather easy for a business to blame Brexit and the politicians rather than take responsibility for their own situation." it is difficult to see how some firms in the UK Kbb sector, in particular those that sell products made in the EU can doing anything about consumer uncertainty as a direct result of Brexit, not least because the Pound has fallen so much, driving prices of goods from the EU up as a direct result.
One thing that is certain, is that this is likely not the last time that German kitchens and Brexit Uncertainty will feature in the next couple of months.