Luxury US interiors brand Arteriors has moved into a larger showroom within the Design Centre in London's Chelsea Harbour, which has seen the company double its showroom footprint.
The new 2,000sqft showroom on the 2nd floor of Design Centre East within unit 206, is some 50% larger than the previous space and opened during September, coinciding with the centre's Focus/23 design event.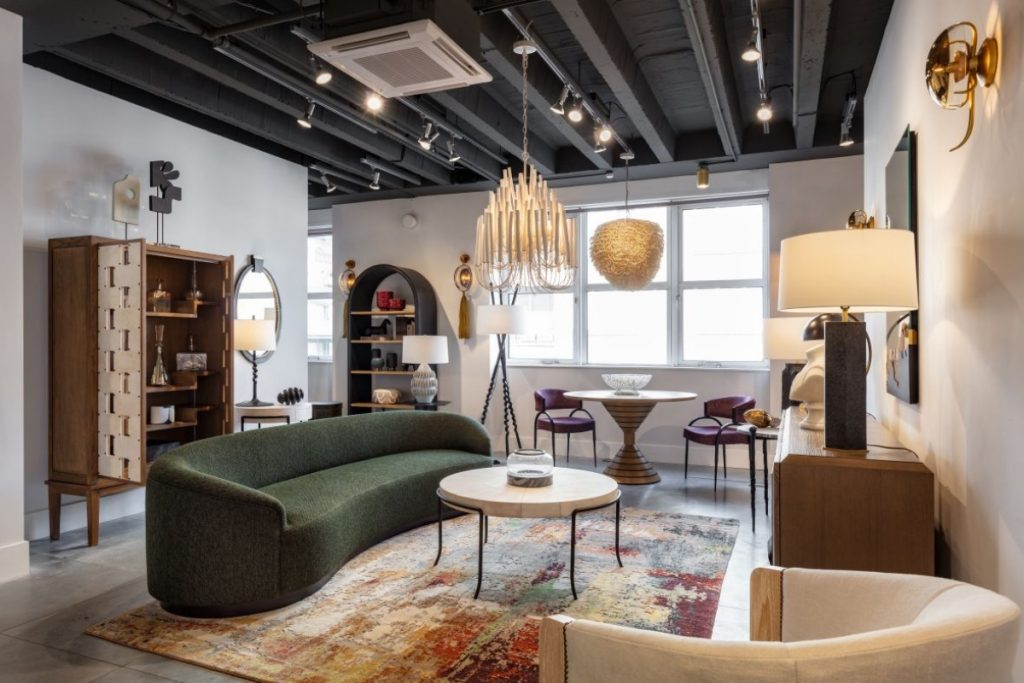 Which a larger showroom footprint Arteriors is now able to display a wider breadth of its furniture, lighting, accessories and wall décor products and a within a more interiors focused showcase with items displayed within specific room sets to offer customers more inspiration points.
Terry Clayton, Senior Vice President, sales & marketing at Arteriors, said: "We've been calling the Design Centre our home away from home for five years now and are excited to welcome designers into the new larger showroom. London is one of the world's premier design destinations so it made absolute sense to invest in this space which works as both our gateway to UK designers, and our European flagship as we continue to expand globally"
"Our team have worked hard to fashion a space that showcases the depth in our range, with the upcoming launch featuring more than 200 new products from the Fall collection, including items from the beautiful collaboration with Barry Dixon. Our 'room set' designs allow us to present product within living and dining set ups equally – showcasing the brand as the ultimate destination for designers both residential and commercial."